The best local jewellery brands in Singapore
---
27 May, 2019
---
Curious Creatures
Local jewellery brand Curious Creatures is all about the subtle statement pieces. Founded by Larissa Tan in 2011, the brand has grown to include a demi-fine, 14K and 18K jewellery line, as well as gorgeous collaborative pieces. Browse the online shops for delicate rings, earrings and necklaces – featuring pearls, diamonds, and gemstones – lovingly designed and handcrafted in small batches. Keen to try on your pieces before buying? Head down to the Curious Creatures physical store at Great World City.
Shop at curiouscreatures.cc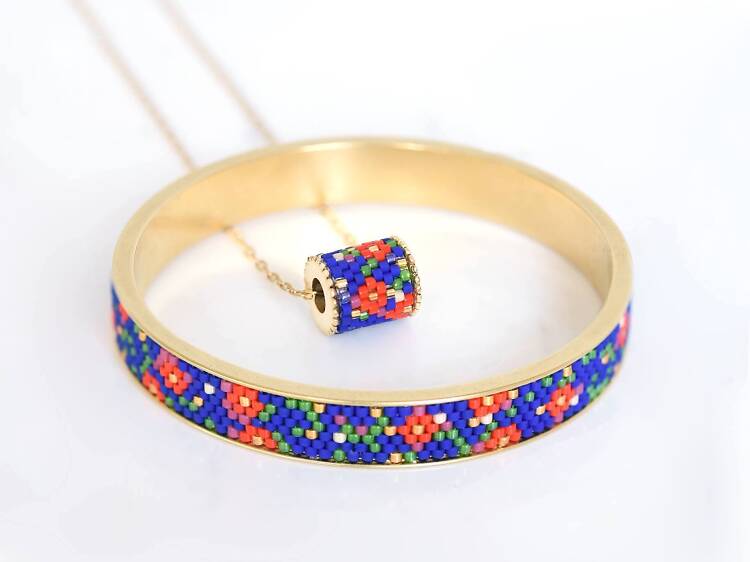 Photograph: Eden + Elie
Eden + Elie
Eden + Elie gracefully blends traditional techniques with modern sensibilities in standout Peranakan inspired pieces. High quality delica seed beads from Japan are handwoven into intricate floral designs, resulting in bestseller collections like Modern Peranakan I and II, featuring colourful, shimmering necklaces, bangles and earrings perfect as a gift or for that special occassion.
Shop at edenandelie.com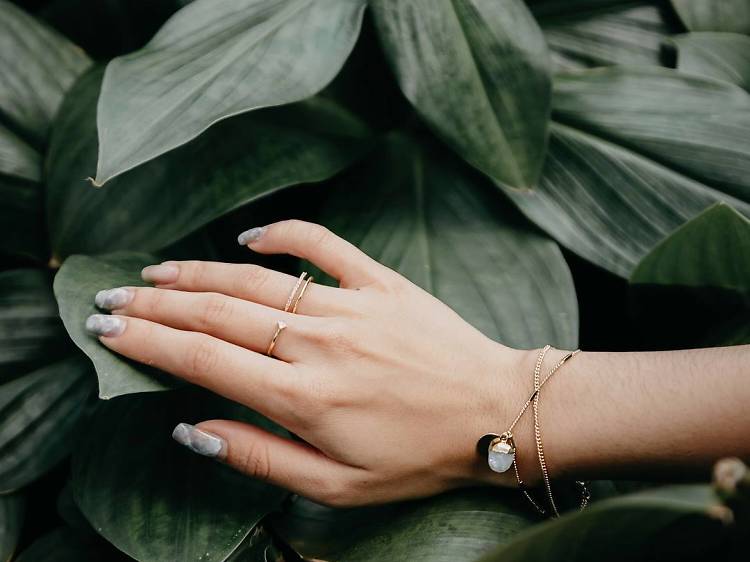 Photograph: By Invite Only
By Invite Only
Local brand By Invite Only are known for its elegant and modern jewellery that are stunning for a statement piece but also subtle enough for everyday wear, true to their belief tha jewellery should exist to embellish and not clutter, hence the pieces are often easy-to-wear, match and to transit from day to night. The brand is also always constantly in the search for intriguing materials to work with so you can expect beautiful gemstones, crystals and rose gold to be in the mix.
Shop at byinviteonly.shop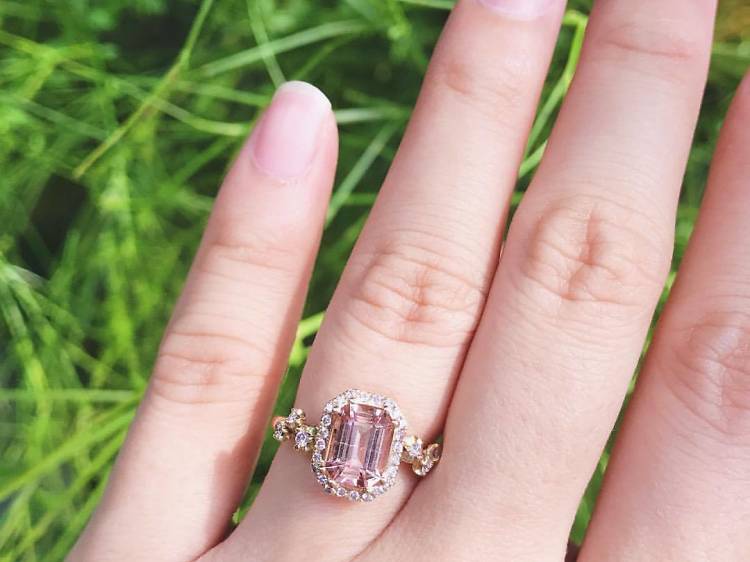 Covenant Jewellery
Covenant Jewellery has ready-made and bespoke designs that are thoughtfully handcrafted and truly unique. The main purpose of the brand was to create meaningfully made jewellery to impact a new generation of young jewellers in Phnom Penh, Cambodia. Everyone is done right here, from ethically-sourced gems and conflict-free diamonds to ensuring all artisans have fair pay, benefits, and insurance. Besides, each piece of jewellery made and sold directly impacts the families of the nine artisans they have onboard.
Shop at covenant-jewellery.com (stockists)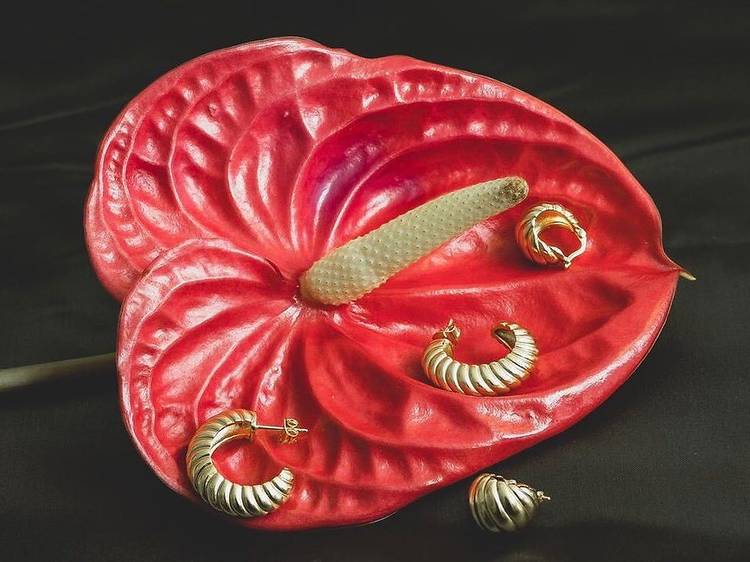 Photograph: Pyar Is Love
Pyar Is Love
For pieces that take you on vacation, look to jewellery line Pyar is Love. The conscious jewellery is designed in Singapore and handcrafted in Bali using recycled precious metals. The brand takes inspiration from moments of transience, rhythms of nature and human connection to serve as amulets and talismans.
And you don't have to wonder where the pieces came from, too. The brand partners with an ethical jewellery factory in Bali with shared ethical values. Each piece is made with recycled 925 silver, 18k gold plated recycled bronze and recycled brass supplied by Allura Metals in the north of Bali.
Shop at pyarislove.com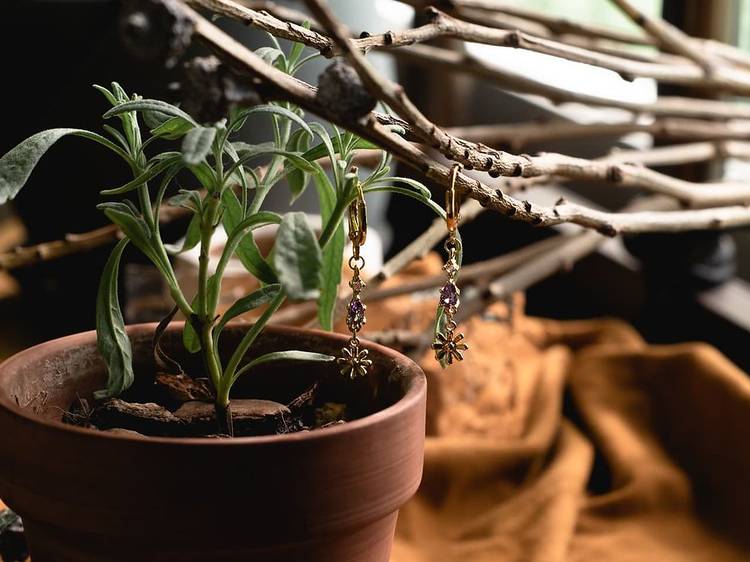 Photograph: Odditities
Odditities
Odditities sells unique and wicked jewellery for your inner moonchild. From beautiful pendants with crystals to gingko earrings and gorgeous drips from the botanicals collection, the small home-based business has it all. Looking for a unique gift for a special someone? Send a DM on Instagram for customisations.
Shop at instagram.com/odditities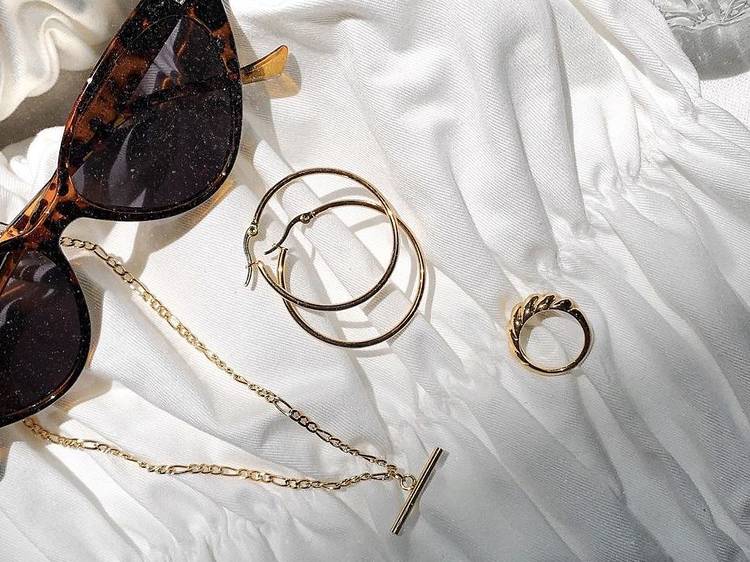 Photograph: Our Olivka
Our Olivka
When it comes to jewellery, minimal pieces are always timeless. Our Olivka has modern demi-fine jewellery that is tarnish resistant, hypoallergenic and affordable – and they're absolutely chic. Layer on pieces like chain necklaces or go for trendier pieces like pearly earrings. Our Olivka gives back by planting every tree for each order – so you can shop sustainably while saving the environment.
Shop at ourolivka.com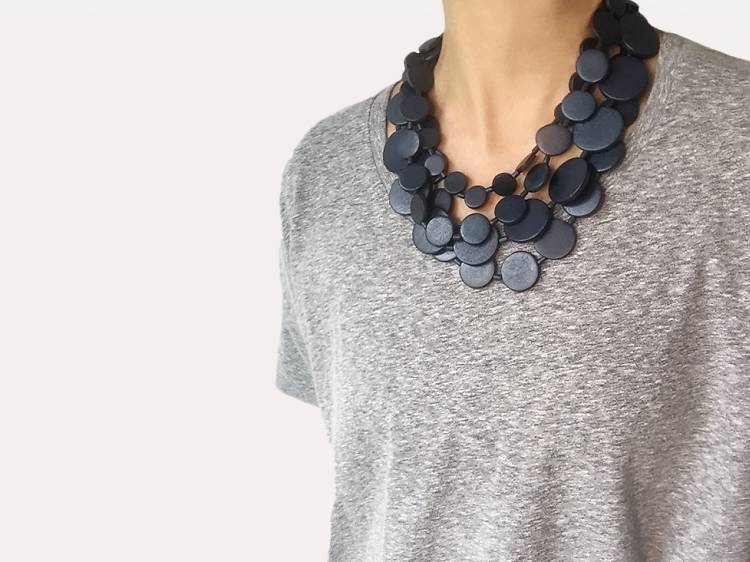 WoonHung
Designs that are simple, elegant and designed to withstand the test of trends, WoonHung works with all-natural materials such as white wood, a renewable material sourced from the process of only cutting off the branches of trees, so that there's less wastage and the plants continue to thrive. Besides its eco-friendly mission, WoonHung adopts socially responsible practices: she works directly with communities of craftsmen in Cebu, the Philippines, so every piece of handmade jewellery sold goes to supporting their livelihoods.
Shop at woonhung.co (stockists)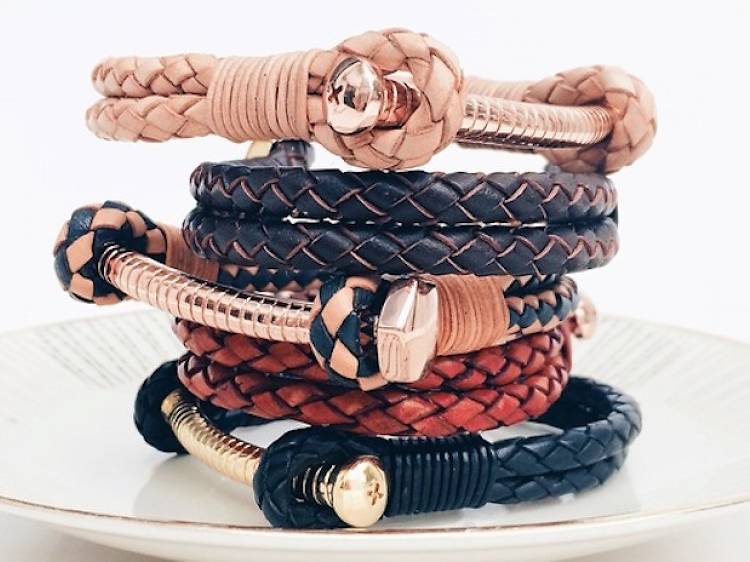 Shopping
Jewellery
Rochor
Artisan-crafted jewellery that carry meaningful reminders of what's important in life – that's at the heart of all Carrie K's designs. Launched by Carolyn Kan in 2008, Carrie K stocks an extensive range that runs the gamut from silver and semi-precious ready-to-wear designs for everyday wear to bespoke fine jewellery if, to quote Bey, you're looking to put a ring on it.
Shop at carriekrocks.com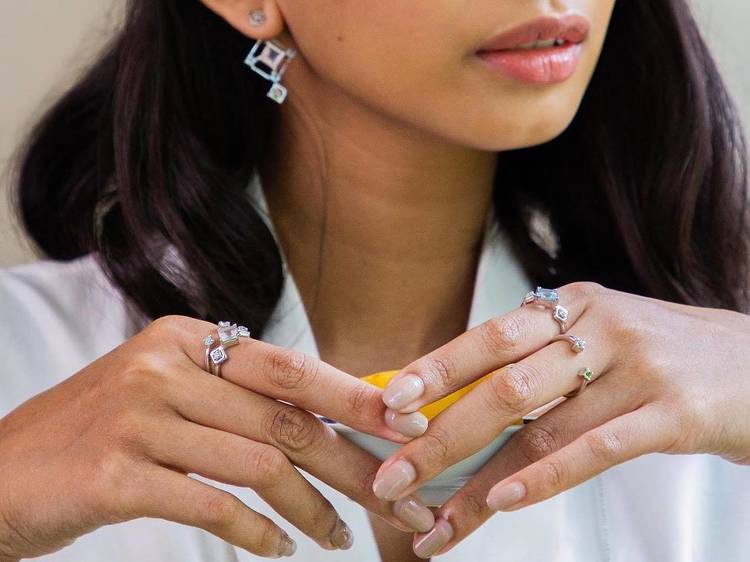 Photograph: [in]trigue
[in]trigue
To celebrate Mother Nature in all its beauty, [in]trigue uses only natural and untreated gemstones – in both their raw and polished forms – in the its jewellery. Founder Jaime Lim applies her architectural background into her jewellery making to form, err, intriguing geometric shapes. Each piece is handmade and only produced in small quantities – you can put in a request for any particular stone and Lim will try to fulfil it.
Shop at in-trigue.com (stockists)
---
Read More
---
5 Reasons Jewelry Makes the Perfect Gift
How To Buy A Round Brilliant Cut Stone
Choosing the perfect engagement ring
---